Image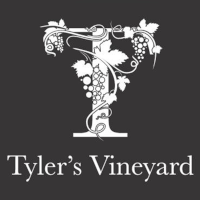 Tyler's Vineyard is a welcoming, family-run business with a rustic barn cellar door and Grenache vines that were planted over a century ago with the original vineyards of the beautiful Swan Valley.
At Tyler's Vineyard you'll experience a special ambience and friendly, family feel. In addition to precious triplets you'll meet their boisterous Golden Retriever, a well behaved goose and a bottle fed sheep who believes he's a dog.
And for that special touch they also offer the unique opportunity to create your very own wine labels for their range of highly palatable wines.
Tour Options at Tyler's Vineyard
Tyler's Vineyard can be selected as a tasting stop on either our Half Day or Full Day Wine Tour.
Wine Tasting
Wine tastings at Tyler's Vineyard include their range of Grenache and Fortified wines.
Red Grenache
Sparkling Grenache
Pearl Grenache
Rose` Grenache
Old Tawny Port
Image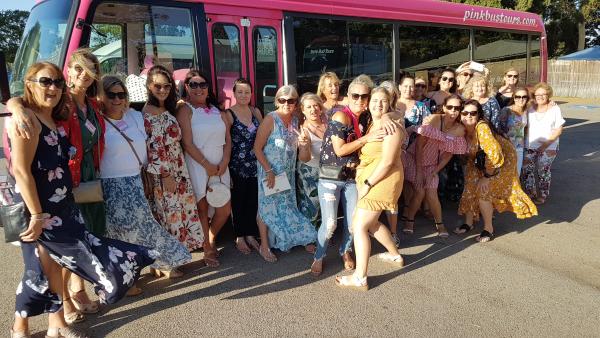 Swan Valley wine tours are perfect for sampling the delights of The Valley's food and wine trail. Enjoy wine tasting and wineries on a Pink Bus wine tour.
Image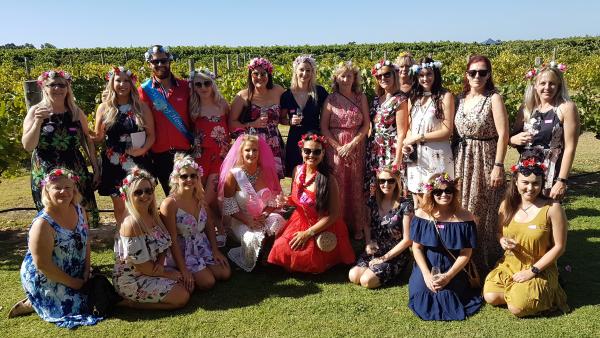 What better way to celebrate the transition from Miss to Mrs than with a day of fun and decadence on a Swan Valley Pink Bus Hens Party Wine Tour!
Image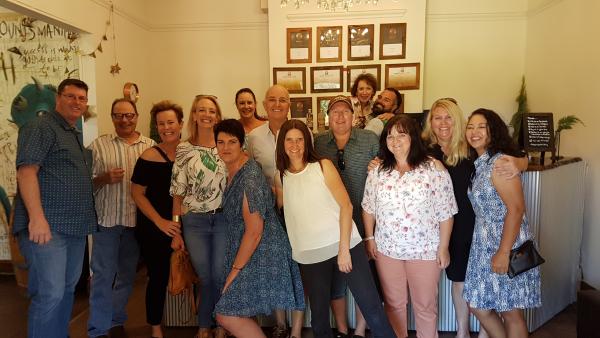 Our Pink Gin distillery tour visits four of Perth's top gin distilleries and includes a stop for lunch at the Swan Valley's favourite "Eatery & Drinkery".