Image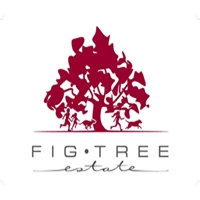 Fig Tree Estate is a small boutique vineyard in the heart of the Swan Valley. Proudly family owned and operated Fig Tree Estate specialises in small lot, traditionally made fine wines that are full of unique character.
A stop at Fig Tree Estate isn't simply a wine tasting, it is the opportunity to speak directly to the Winemaker.
Half Day Tour Options at Fig Tree Estate
Fig Tree Estate can be selected as a wine tasting stop or a wine tasting stop accompanied by gourmet cheese plate on our Half Day Wine Tour.
Full Day Tour Options at Fig Tree Estate
Fig Tree Estate can be selected as a wine tasting stop or as a wine tasting stop with lunch on our Full Day Wine Tour.
Lunch Options
Wood fired pizzas (Shared Between Two):
Nibbles of dip, crackers, olives and stuffed pepperdews followed by antipasto skewers, pizza and a green salad.
Wood fired  pizzas:

Fig Tree Works - Homemade Tomato sauce, meatballs, chorizo, roasted capsicum, mushrooms, red onions, olives, pineapple & topped with our three cheese mix
Ring of Fire - Red onion, capsicum, mushroom, olives, ham, cheese, chorizo, pepperoni
Fireball - Homemade chilli/tomato sauce topped with hot Italian sausage, meatballs, garlic and chilli feta, mozzarella cheese and finished with fresh chillies.
Aloha - Homemade tomato sauce, our 3 cheese mix, free range leg ham and pineapple
The Veggo - Roasted tomato/capsicum sauce topped with mushrooms, peppers, onions, roasted butternut pumpkin, eggplant, olives, Feta & topped with an optional caramelised Balsamic glaze
The Bocca - Homemade tomato sauce topped with bocconcini, salami, cherry tomatoes and torn fresh basil leaves
Make Your Own - Topping Options; Meatballs, Prosciutto, Chorizo, peperoni, ham, salami, capsicum, mushrooms, roasted eggplant, cherry tomatoes, olives, red onions, pineapple, bocconcini, mozzarella cheese, chilli & garlic feta, fresh chilli, fresh basil
Fig Tree Platter (Shared Between Four):
Assortment of cold meats, dip, seasonal fruit, blue cow cheddar and triple cream cheeses, cashews, stuffed pepperdews, vegetarian quiche served with warm Turkish bread and a green salad.
Image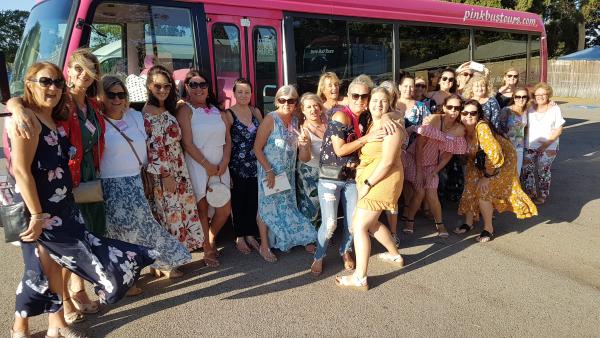 Swan Valley wine tours are perfect for sampling the delights of The Valley's food and wine trail. Enjoy wine tasting and wineries on a Pink Bus wine tour.
Image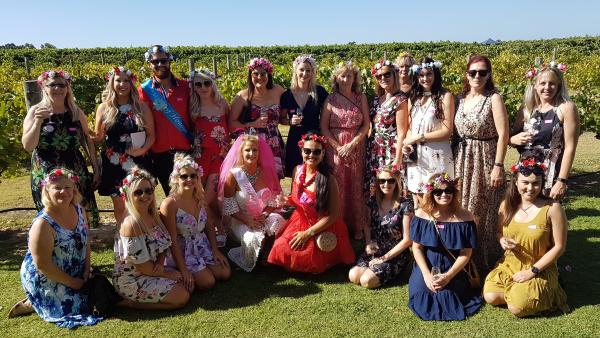 What better way to celebrate the transition from Miss to Mrs than with a day of fun and decadence on a Swan Valley Pink Bus Hens Party Wine Tour!
Image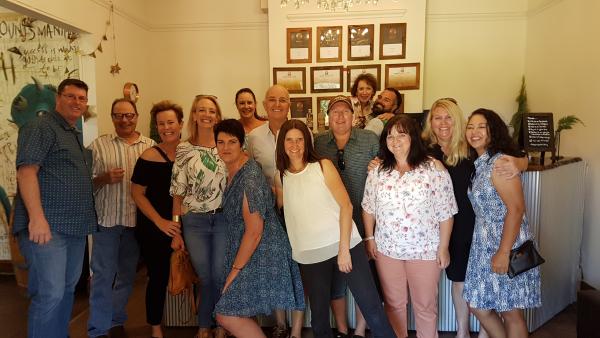 Our Pink Gin distillery tour visits four of Perth's top gin distilleries and includes a stop for lunch at the Swan Valley's favourite "Eatery & Drinkery".